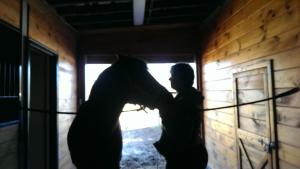 Born in the early 80's in Baltimore, I've always been interested in writing and drawing. I grew up in a very creative family and as children we were encouraged to draw, paint, write, and use our imaginations. Art classes were always my favorites all throughout school. In my Freshman year of high school I started to teach myself Photoshop. I bought my first digital tablet while still in high school.
I attended an art college in Washington D.C. and that's where I discovered a love of making comics. Since graduating college I've learned a lot about visual storytelling and illustration. I've also published several books, novels and comic books both.
Life is a never-ending learning experience and I relish that. Over the past few years I've been trying to hone my skills while still keeping my love of dynamic, colorful cartooning style that draws influence from both Japanese comics as well as American. My weapon of choice for illustration is Manga Studio 5, but I'm also well versed in Adobe Photoshop and Illustrator, and have some skills with Adobe InDesign
I'm the creator, writer, and artist of the webcomic Adrastus, which has been running since 2010. In 2013 I wrote a book called Mastering Manga Studio 5 for Packt Publishing.
When I'm not creating art and stories, I can usually be found in a barn with my beautiful Morgan mare, Glory. Aside from my wonderful and supportive husband, my horse is the light of my life.