From Horseless to Using Horses to Educate and Conserve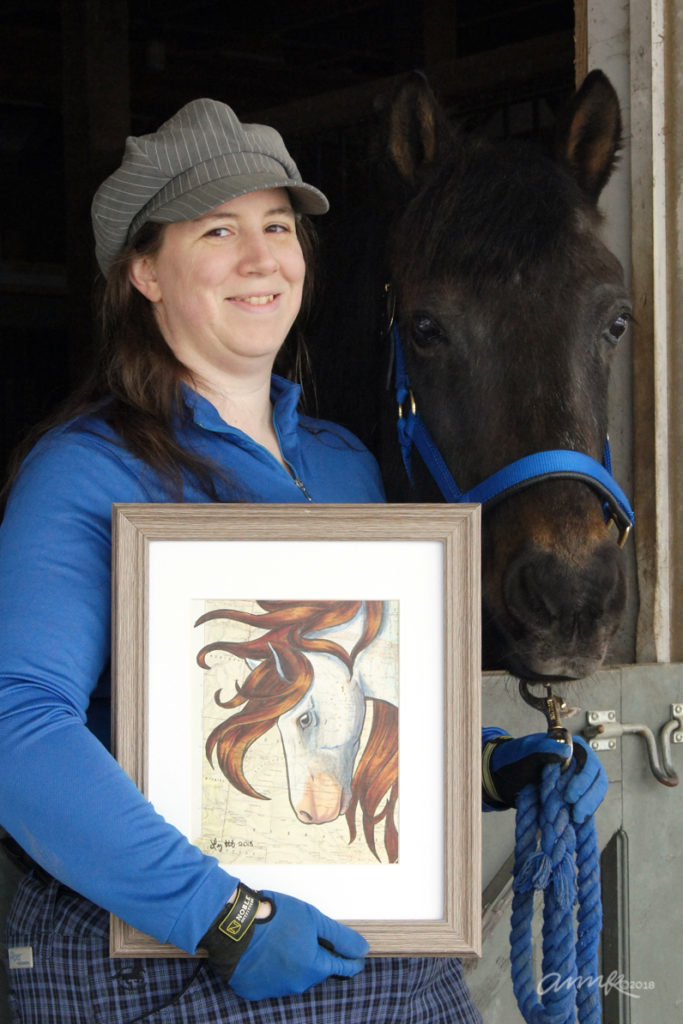 Growing up in inner-city Baltimore, Maryland didn't offer me many opportunities to pursue my love of horses. Instead of learning how to ride, groom, tack-up, and care for horses with hands-on time as a kid, I had to get my "horse fix" by reading every horse-related book in the public library, watching horse movies (my favorite was and still is "Wild Hearts Can't Be Broken"), and drawing the horses that I wanted to own one day. During my college years, I gave up completely on my dream of horses because I figured by then I was too old for such things. However, when I turned 30 years old, horses came back into my life in an unexpected way when I tried to find a local horse rescue to volunteer at. It was this urge to volunteer that led to me eventually having my own horse at 32, a Morgan Mare named Glory.
I've always known that I wanted to own my own business and to tell stories. When I was a young child I would create "books" from stacks of Post-It notes and illustrate my own stories. Telling stories and creating something beautiful to look at have always been my goals as an artist. If I can combine those two things, then that's all the better as far as I'm concerned! With the sudden realization of my life-long dream to own, ride, and just be around horses, my desire to draw horses returned with intense vigor, along with a new goal for my story-telling.
My mission as an artist is to bring joy, start conversations, and to inspire curiosity in those who love horses as much as I do. Every piece of my art begins as a research project and ends with the hope that those who see it will want to know more about the subjects that I draw. I am also passionate about the conservation of horse breeds who are endangered or threatened and to horse rescues.
My most popular series is called "Horses Of The World" and features horse breeds illustrated in full-color on vintage map pages. My goal with this series is to tell the story of the horse, its contributions throughout history, and how deeply intertwined the history of the horse is with the history of humanity. This way, I can combine the subject I've loved to draw since I was very young (horses), with storytelling aspects. I choose both well-known and very popular breeds for my illustrations, as well as less known and less popular breeds. Many of the lesser-known breeds in the series are endangered or have dwindling numbers, like the Misaki and the Akhal-teke, or are even extinct, like the Quagga. By using these breeds and combining them with world maps, I hope to inspire learning, discussion, and conservation efforts for the breeds that can be saved.
Horses have been part of human history since prehistoric times. They have been used for food, transportation, war, and to help shape civilizations. When someone sees my art, and sees a horse breed they have or haven't heard of, along with a map behind that breed, it opens up a conversation. Children and adults love to learn about horses, and especially breeds they don't know of. I use my art to encourage giving back to these amazing animals who have given so much of themselves over the centuries to help humans.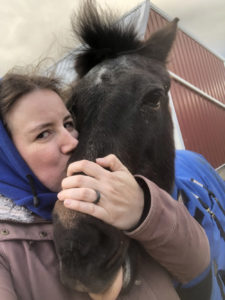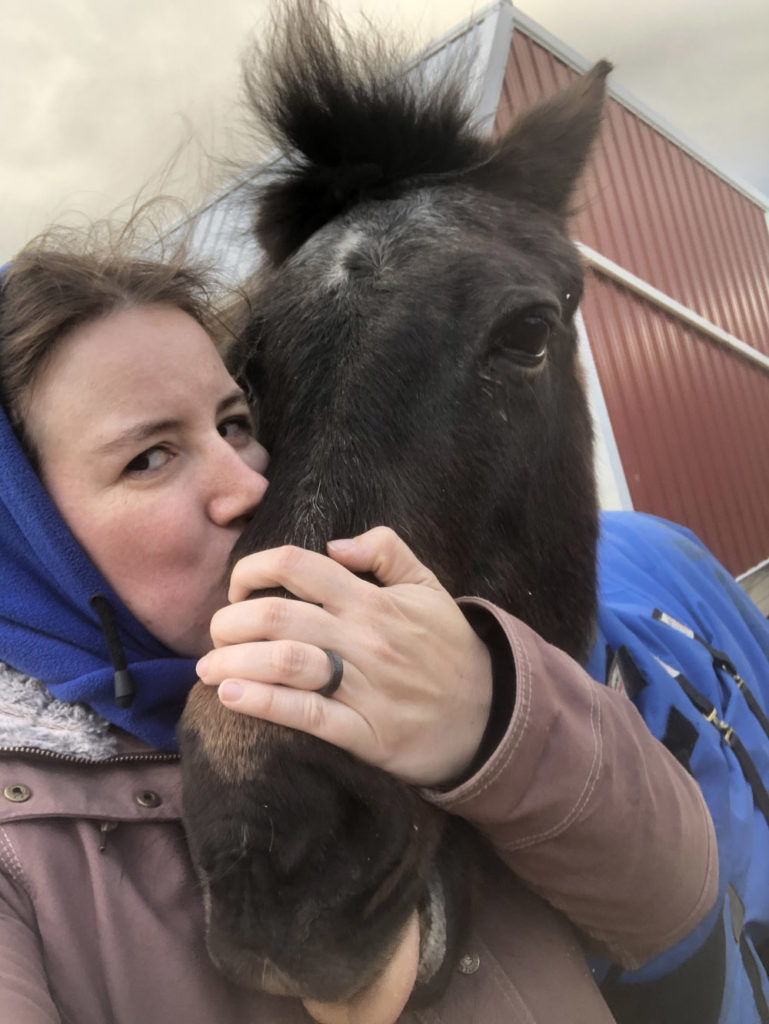 Every sale of my art helps me to provide for my horse, who is currently 23-years-old and has Cushing's. If you love horses, have a child or family member who loves horses, or need a gift for someone who loves horses, please check out my online shop page for prints, handmade wooden ornaments, greeting cards, and more items that are perfect for any horse lover (I even have designs that aren't on maps!). To see more of my art, check out the Gallery in the menu at the top of this site. Or, if you want to read more about my art, horse breeds, or more about me in general, I have an ever-growing blog archive where I talk about horses, the history of horse breeds, my struggles and victories as a new horse owner, art, and small business topics.
Want to commission me for a custom portrait of your pet? I absolutely LOVE doing custom artwork for clients! Check out the Commissions page for my current prices and other information, then send an email to lizstaleyart[@]gmail[.]com to begin the commission process. Commissions make amazing holiday gifts for the special people in your life and I am always so honored to be able to draw someone's pet for them.