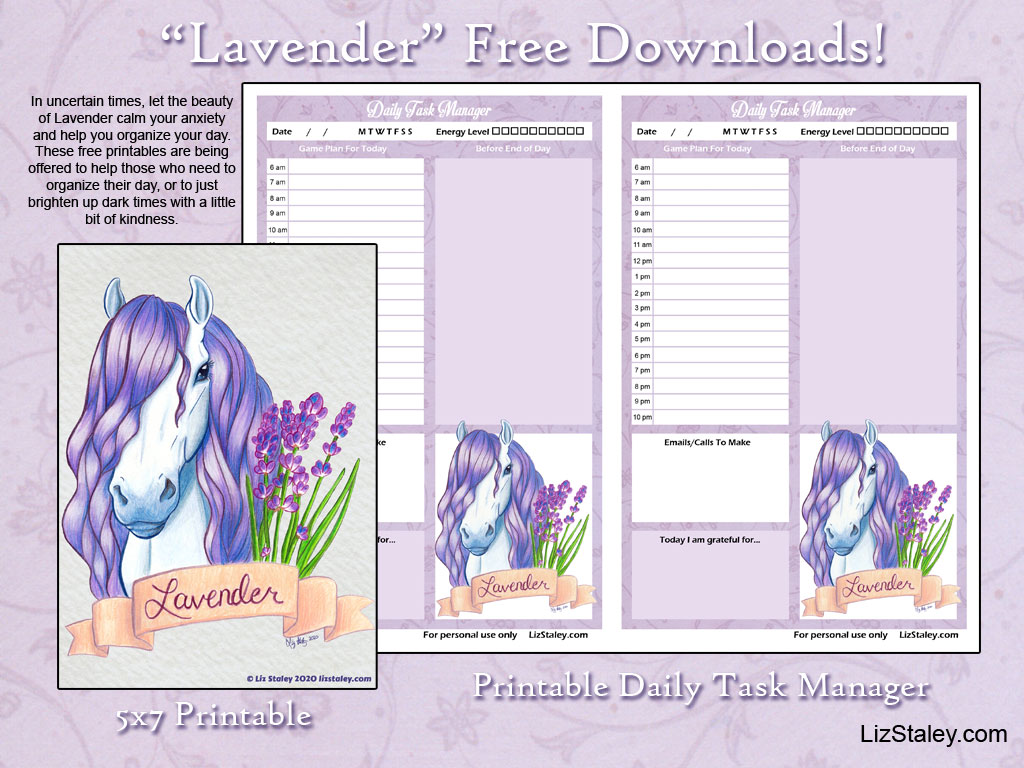 Hi everyone! I was going to wait to post this tomorrow, on Friday, when I'd normally post a blog, but I've decided to post a day early. In these uncertain and dark times, I wanted to do something that could bring a little light, hopefully, to a few lives. I had started this drawing based on Lavender and thought that this plant was a good symbol for easing the anxiety of these troubling times. So I came up with two completely FREE printables you can download and use. You don't need to sign up for an e-mail list, or pay anything. Just click on the links below to download these free PDFs. Feel free to save them, print them, and display them – just don't use them for commercial purposes, please!
Printable Daily Task Manager
For those who suddenly find themselves trying to work from home, or trying to plan activities for their children, I am offering this completely free Daily Task Manager printable. It includes a place to schedule out the day, a place to list out the important tasks that need to be completed, space for calls/emails that need to be made, and a space for daily gratitude. In these times, being grateful for the things we have is very important! Click the image below to download and print this PDF.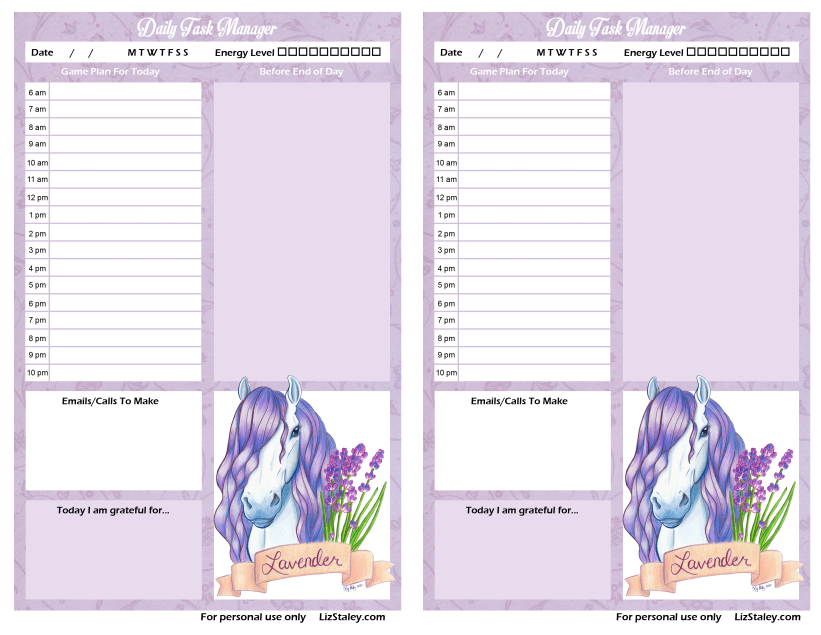 5 x 7 Photo Printable
This PDF is of a 5×7 Printable of Lavender that you can print and display for a bit of beauty where you need it most. Click on the photo to download!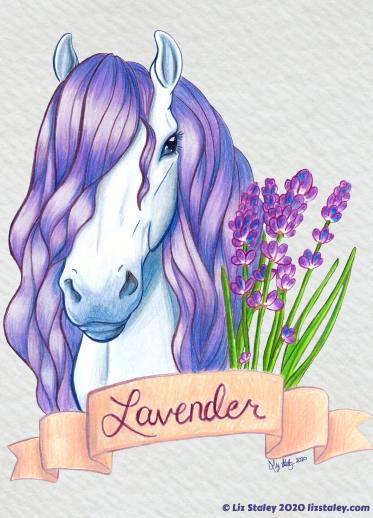 I really hope these can bring some joy to at least one person. Be safe and well, my friends! Please share this blog link with anyone you think might need these freebies!