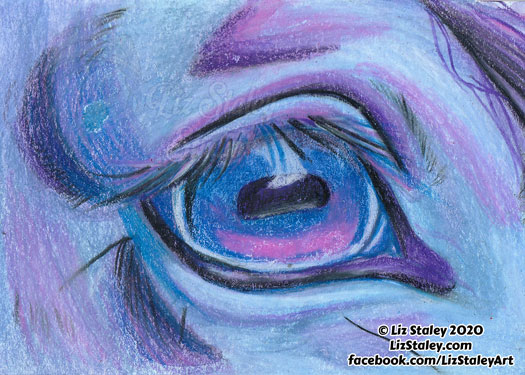 I learned about art cards back in my beginning days of having an Etsy store and was immediately struck with interest in this art of making small pieces. But what are art cards?
Art cards, also called ATC (Artist Trading Cards) or ACEO (Art Cards, Editions and Originals) were created in 1997 by a Swiss artist named M. Vanci Stirnemann. He created 1200 cards by hand as part of an exhibit, then at the end invited others to create their own cards to trade with him during the closing reception. The movement took off, and now card swaps take place in cities and on-line. The only "rule" of art cards is that their size of 2.5 x 3.5 inches.
(Well, okay, technically there is another rule. ATCs are only allowed to be traded, but ACEOs can be bought and sold for money, but that's neither here nor there.)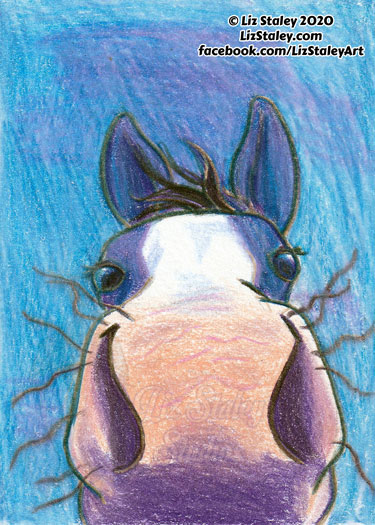 I absolutely love making art cards. They are a little frustrating, as well, because of their small size. Drawing so small is a bit of a challenge for me, especially when trying to draw something like a horse. But it also gets the creativity flowing and can allow me to think of new and interesting compositions, like close-ups or framing the subject differently.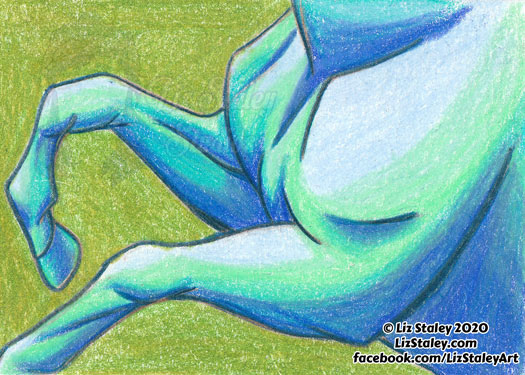 Since I've been feeling pretty down lately, doing a large piece just feels so daunting. So I started doing some art cards instead. I'm finding them very therapeutic to work on. They're a "bite-sized" project that doesn't require a ton of time commitment, but that I can do some really fun and new things with. They're also perfect to experiment with new mediums on, as well, because they're so small. Some of the ones in this blog post I tried out some watercolor on even.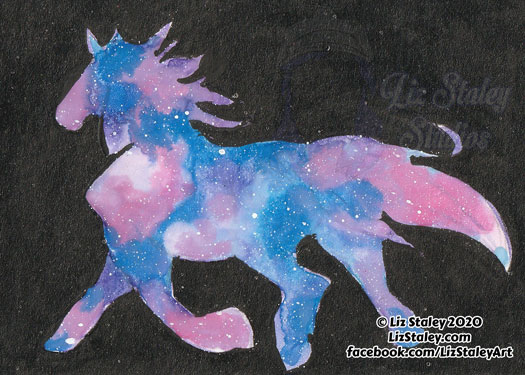 So, if you're looking for a small project to have some fun with, try making some art cards! You can use anything for the base, so long as it's 3.5 x 2.5 inches. Try paper, cardboard, cardstock, small pieces of canvas, or anything else you have around. You can use fabric, collage, paint, colored pencils, markers, or anything else to make your design.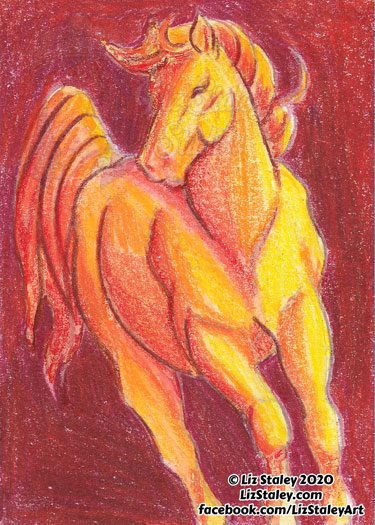 These have been a lot of fun for me to work on, and I hope you enjoyed learning about art cards!
What art do you turn to when you can't mentally handle your normal routine? Have you heard of art cards before?