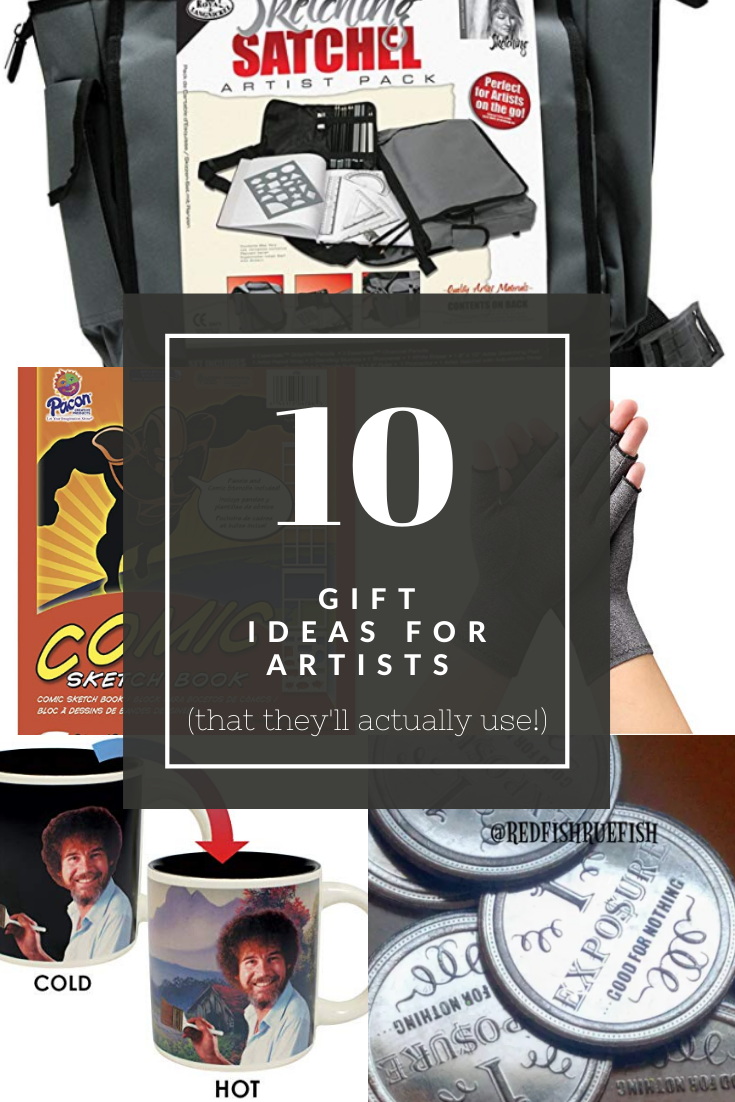 Disclaimer: This post includes Amazon Affiliate Links. If you make a purchase from Amazon after clicking one of my links, I receive a small percentage of the sale. This does not cost you anything extra, and helps keep my small business afloat.
Artists can be difficult to shop for, especially if you don't know them well or they're an artist that continually changes mediums/subjects/tools. I have compiled a list of 10 gift ideas for the creative people in your life that I hope will inspire you! I have not purchased every item on this list, so please read reviews and use your best judgment before making purchases. I hope that this list will help you select a gift for a creative person in your life when you aren't sure what to get them.
Roll Up Pencil/Brush Holder for the Artist On The Go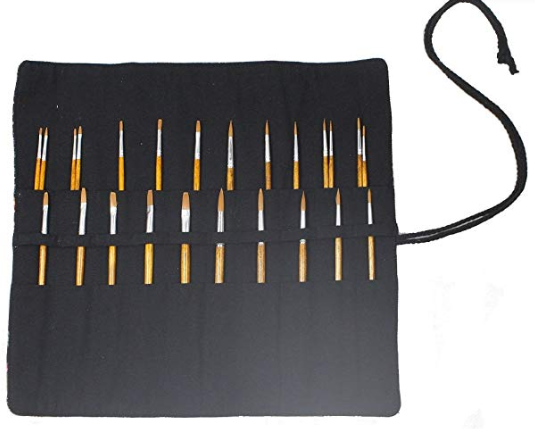 This 15 Inch Roll Up Paint Brush/Pencil Holder has 20 pockets and is great for the artist on the go. The great thing about these roll-up cases instead of a normal pencil case or pouch is that your artist can organize their tools by size, color, or any other criteria, so everything will be exactly where they need it when they get to their destination. This case comes in three different outer fabrics, all with an Asian flair!
Having a Creative Moment Apron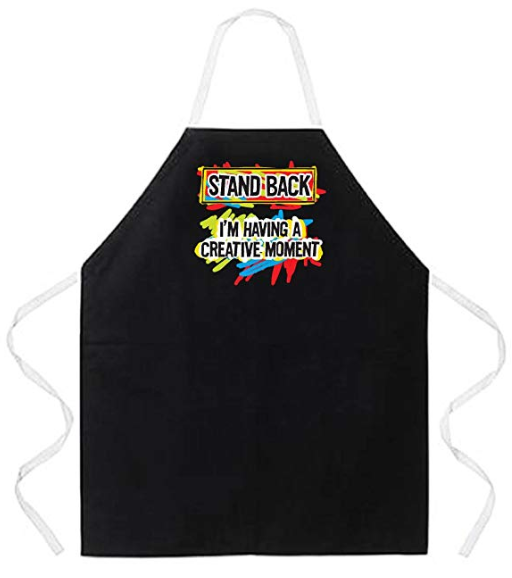 This fully adjustable "Stand Back, I'm Having A Creative Moment" apron is perfect for the artist who gets paint (or clay, or charcoal, or marker) on their clothes on a daily basis. It's made of a polyester blend and the ties adjust to fit most people. I know that I personally hate getting my supplies all over my clothes, and this cute and colorful apron would solve that issue!
A Comic Sketch Book for the Budding Visual Artist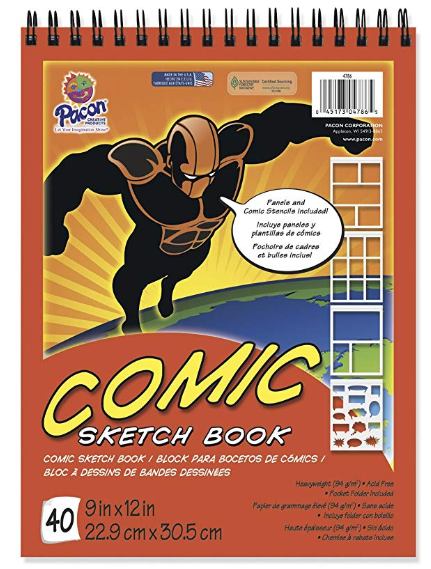 A 9×12 inch, 40 page Sketch Book with panelling and speech balloon templates is perfect for the budding comic artist in your life. The spiral bound pad lays flat to allow for easier drawing, and the paper is heavyweight and acid-free, meaning your art creations will stand the test of time without yellowing or deteriorating. The reviews do say the templates are a bit flimsy for younger children to use, so probably best for a tween or teenage artist.
Sketching (or Manga) Satchel with Included Supplies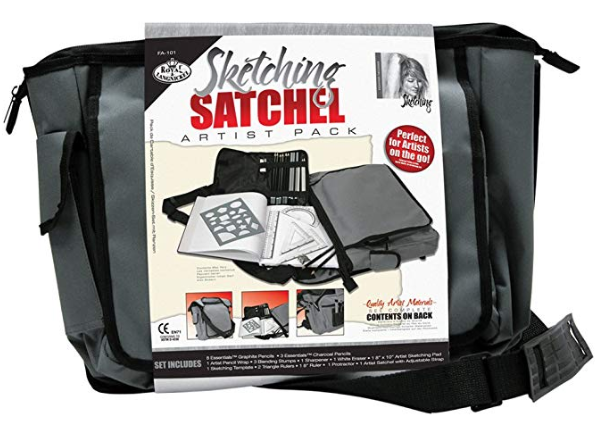 This product has two versions: a "sketching" version and a "manga" one. Not only does this gift come with a canvas messenger bag, but it also includes various art supplies that will delight the artist who loves to draw. The sketching version comes with eight graphite and three charcoal pencils, one artist pencil wrap, three blending stumps, one sharpener, one eraser, one 8×10 inch artist sketching book, one sketching template, two triangle rulers, one 8 inch ruler, one protractor, and one grey satchel with adjustable strap. The manga version is about $10 more, but Includes 3 micro pens, 1 soft-grip gel ink pen, 1 soft-grip mechanical pencil, 1 pencil lead refill pack, 1 artist pencil wrap, 1 eraser, 1 8-inch by 10-inch manga character drawing book, 2 manga character templates, 1 black satchel with adjustable strap.
An Instructional Book for the Beginning Professional Artist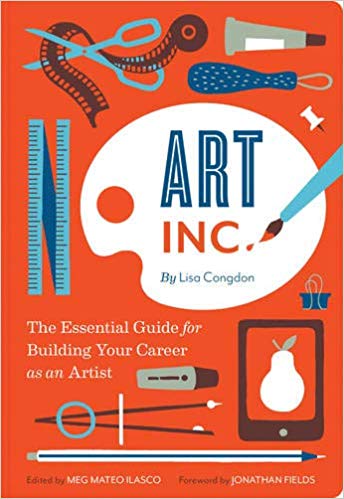 If you have a creative person in your life who wants to start breaking into art as a career, this book is for them. Reviews do say that the information contained is more for people who are just starting out with their art career and don't have any idea of how to proceed because it's very basic. But this is a good way to start dipping your toes into the business of art for the totally clueless. Get it on Kindle, Audible, or as a Paperback.
A Handy Tool for the Gallery Artist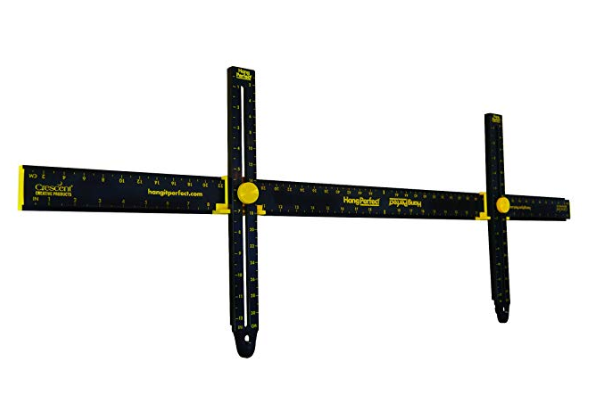 Hanging framed art can be a hassle! So if the artist on your Christmas list is constantly hanging art (either on their own walls or in a gallery setting) then this tool can make it so much easier. This tool measures, marks the wall, and levels the framed art, and can even be used to create even spaces between frames.
A Happy Little Color Changing Mug
Who doesn't love Bob Ross? He's so wholesome, and I find his voice very soothing. Even though I don't paint like he does, I love listening to him talk and watching him paint. This Bob Ross Color Changing Mug goes from having a black background when cold to a beautiful painting when hot. It's perfect for the artist who loves to have a hot drink while they work, or even as something for them to store their pencils and brushes in on their desk.
Gloves that Improve Hand Comfort
All artists use their hands, and most don't even think about the health of their joints or preventing arthritis. These compression gloves can help relieve hand and joint pain, and the open finger design makes them perfect for painters and crafters. They are also made of a lightweight cotton-spandex blend so they are comfortable to wear all day.
Hand Grip Strengthener for Continued Hand Health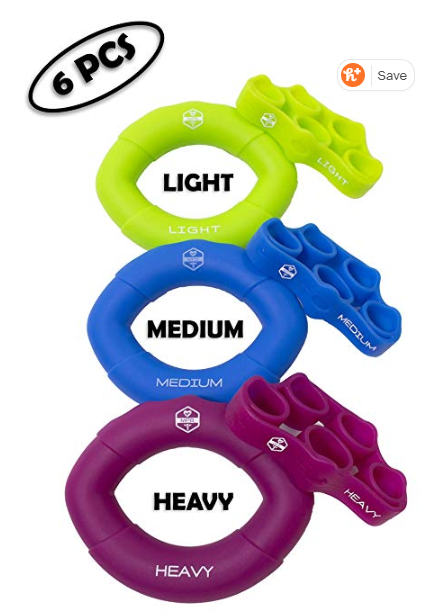 Continuing on the subject of hand health, did you know that doing hand and wrist exercises and stretches can help relieve and prevent repetitive stress injuries such as carpal tunnel? This set of hand grip strengtheners comes with 6 pieces, all color-coded and clearly marked with different resistance levels.
Note: Please consult a physician before beginning any exercise regiment, especially if you already have arthritis or other health concerns!
A Gift For Any Artist Who Is Tired of Cheap Clients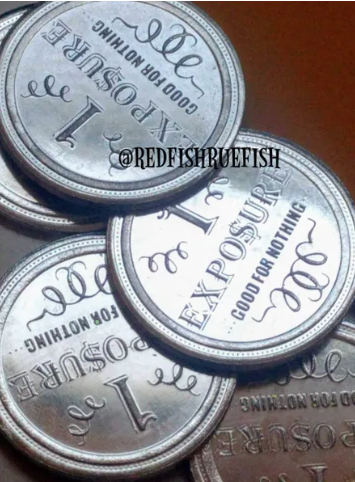 Okay, this gift idea doesn't come from Amazon. Exposure Coins are actually made by an amazing friend of mine, and I think they're amazing! Artists are often approached to do work for "exposure", meaning they work for free with the promise that they will get advertising out of it. Now, I'm not saying that an artist should never donate their talents to a cause that they believe in, but I am saying that large companies who can totally afford to pay an artist should not be offering exposure in exchange for hard work! So if you have an artist in your life who's also tired of being offered exposure instead of something they can actually buy food with in exchange for hours of their time, these coins are for them. They'll get a laugh out of it, AND you'll be supporting another artist at the same time!