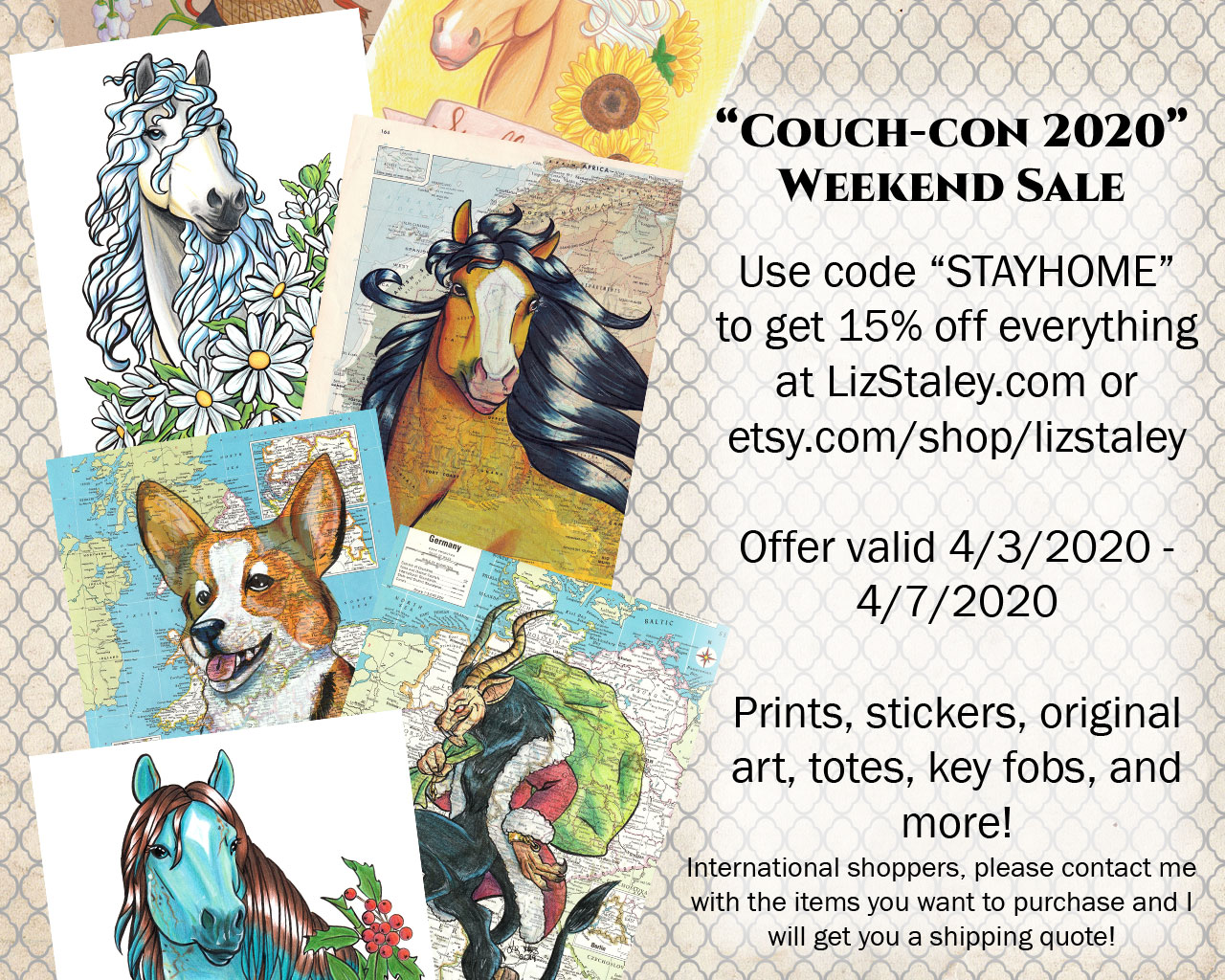 First of all, today is the last day to take advantage of 15% off in my Stay Home Sale. Use the code "STAYHOME" to get a discount on any purchase either here at LizStaley.com or at my Etsy shop. This is only valid until midnight tonight, April 7, 2020, so take advantage of the coupon while it's here! I wash my hands before and wear a mask and gloves while packing orders, and my matted prints have been packed in plastic for months so they haven't been touched by human hands since long before this virus hit. Also, I can ship in a polymailer for easy disinfecting when your items arrive (all 11×14 matted prints get shipped in a poly mailer anyway, I usually ship smaller items in a kraft bubble mailer but will use poly if requested since it can be wiped clean). I want all my supporters to buy with confidence and know that I will do what I can to make sure you can buy with confidence from me! We could all use some goodies in the mail right now, right?
Also, if you can't get out to see your friends and family right now, a set of notecards is perfect for writing notes and sending a letter to let them know you're thinking about them!
Speaking of notecards, yesterday I was getting some sets ready for photos and got to thinking about my packaging. I'm really striving to cut plastic waste out of my business (and my life!) where I can. I've always been concerned about putting my notecard sets in the self-sealing plastic baggies because I worry that someone will be getting a card and envelope out and the sticky flap will get stuck and ruin something. So, I'm thinking about changing the packaging to what's in the photos below.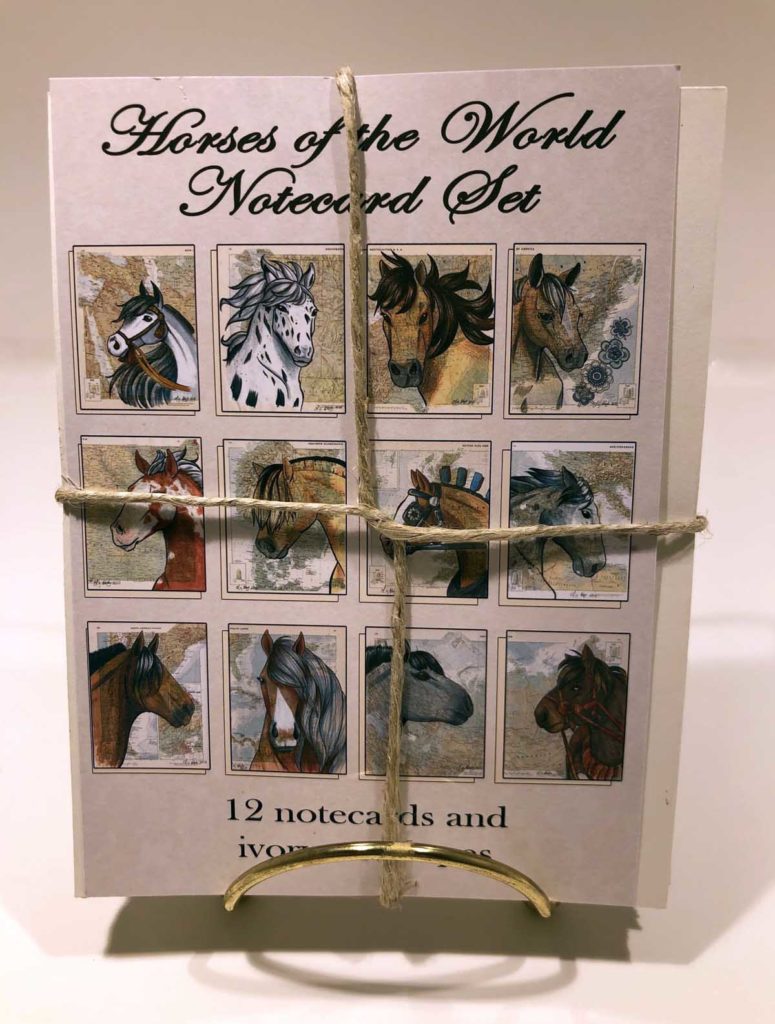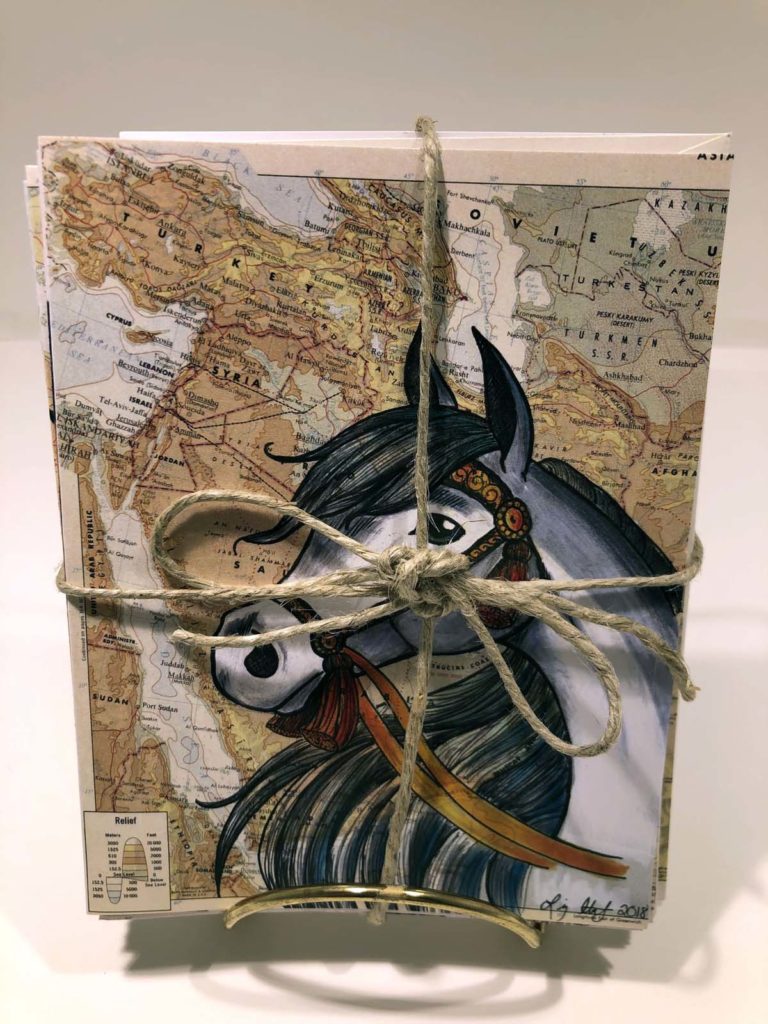 I think the twine is just darling, it cuts out the plastic waste while still keeping the cards together, and makes them like a little gift! What do you think? Would you like this packaging, or would you prefer the plastic wrapping? Let me know in the comments!