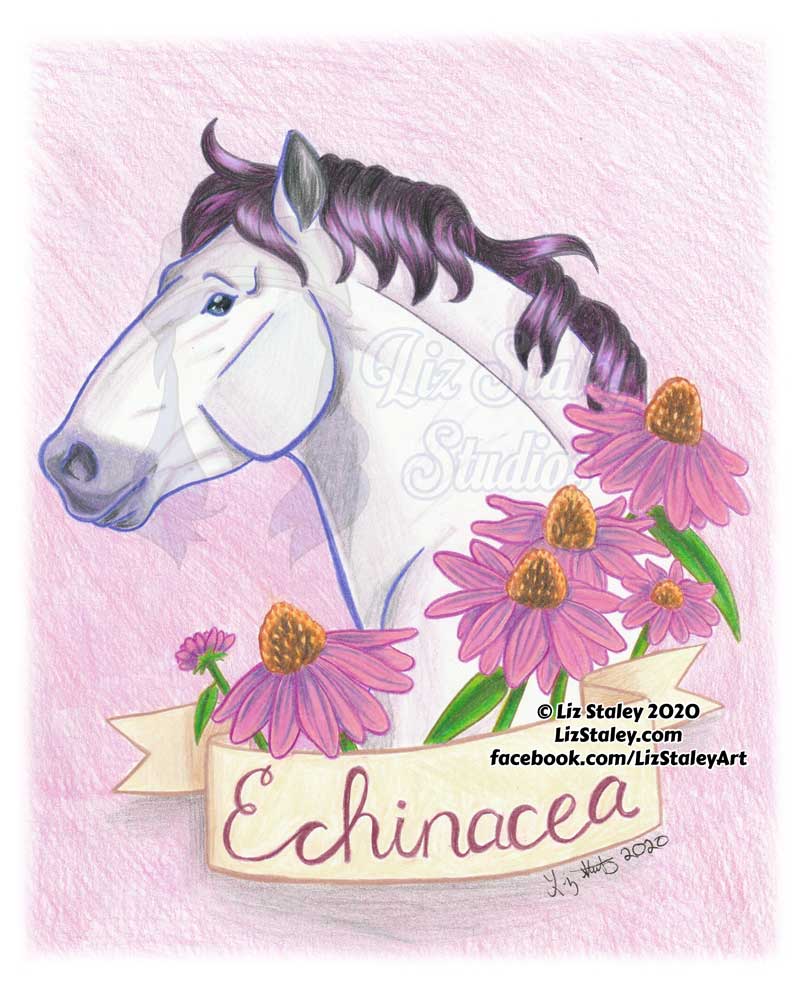 Echinacea was definitely a flower that I needed to include in my medicinal series, especially in these times! Echinacea is said to boost the immune system. The Echinacea plant has complex active ingredients, some of which are said to be anti-microbial. It also contains compounds called phenols, which have antioxidant properties.
While I've been making these medicinal horses, I've been spending time during the creation of each one just thinking about the properties of the plants, what effect they're supposed to have, and trying to put that energy into my thoughts as I create the drawing. I hope that by concentrating on the benefits these plants have, it will put that energy out into the world in some way. At the very least, I hope that creating these images and sharing them brings a smile and a ray of light into at least one person's day!
Please stay safe and healthy out there, everyone! I love all of you and am thinking about you!