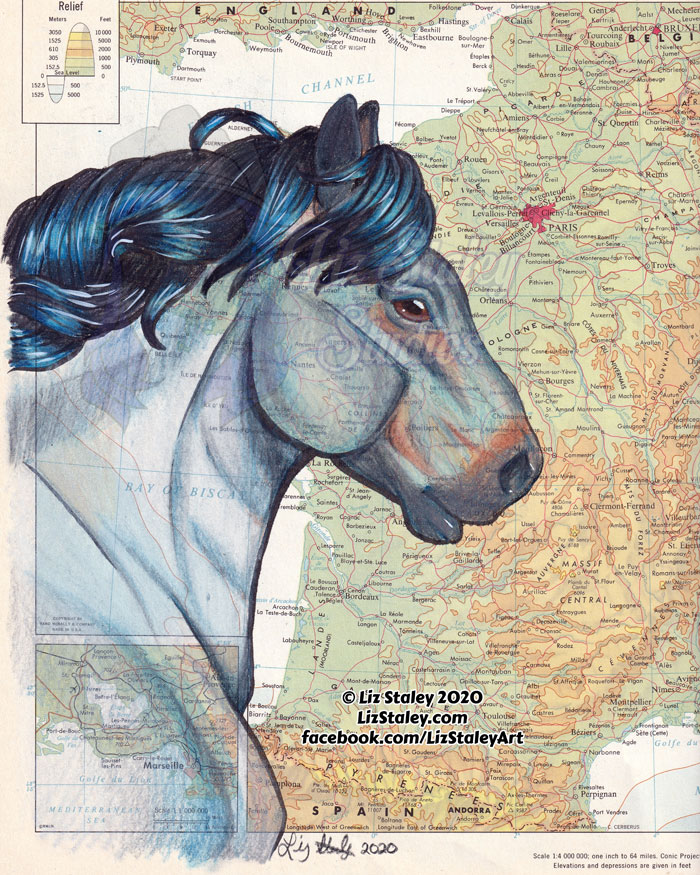 This week I was able to start working on new Horses Of The World drawings! I have several planned, but was able to film the complete process of my Ardennes horse and turn it into a time lapse. You can watch the video below!
The Ardennais or Ardennes is one of the oldest breeds of draft horse in the world. They originate from the Ardennes area in Belgium, France, and Luxembourg. The Ardennes history spans back to Ancient Rome. Throughout the years, many other breeds have been introduced to the breed, but only the Belgian breed has had any impact. The first breed registry was established in Europe in 1929.
Read more about the Ardennes horse on Wikipedia.
You can purchase prints of this Horses Of The World design by clicking on this link or on the photo below!