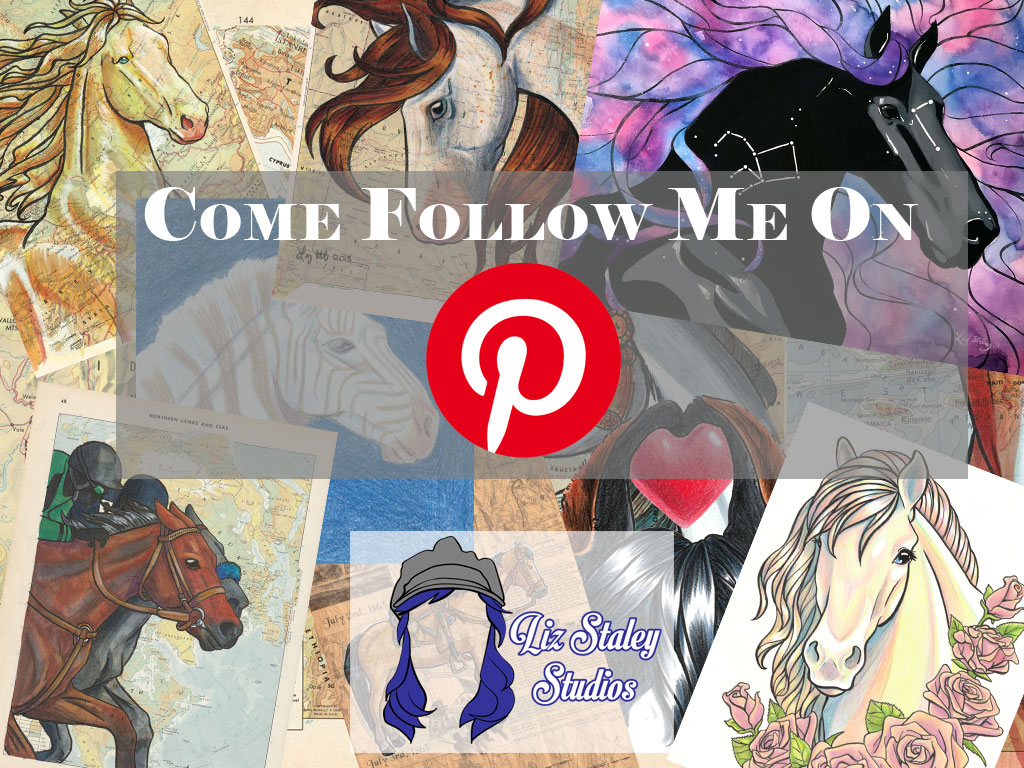 I'm so excited to be sharing my art on Pinterest! If you're an avid Pinner, please come follow me there. I plan on sharing not just my art, but also things that inspire me, products I love, funny things, and more. I'm still getting my boards and pins in order so please excuse the dust in my profile.
I realize that I didn't post a blog on Wednesday. I injured my back on Monday and have been taking it easy this week when I can. This means lots of laying on the couch, taking Tylenol, and not sitting up at my computer much. I'm feeling a LOT better today, but still not back to 100%. I'm hoping that by next week I'll be back to myself and will be able to do all the things I normally do.
I hope you're all doing well right now. Please tell your horses that you love them!
And remember to follow me on Pinterest and help me share my pins there if you want! It's a great, FREE!, way to help out my small business.