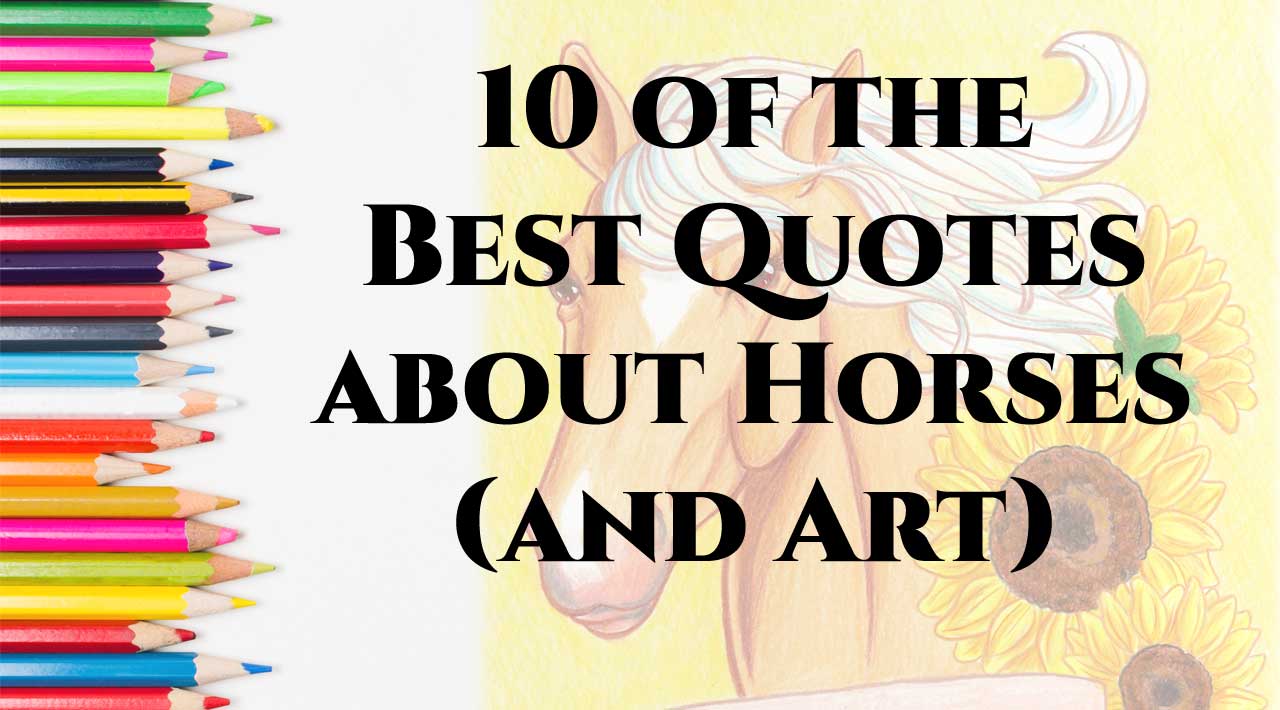 Hey there everyone. I'm feeling a bit down today, and one of the things I love when I'm feeling down is to read uplifting quotes. I decided to gather some of my favorite quotes about horses and art, and share them with you.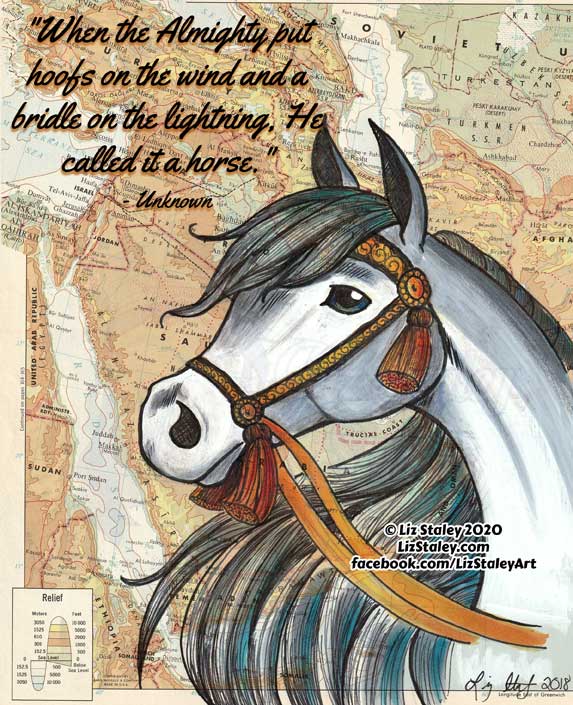 I absolutely love this quote. It reminds me of the Breed Spotlight on the Arabian horse that I wrote last year, and the stories the Bedoin people told about the Arabian horse.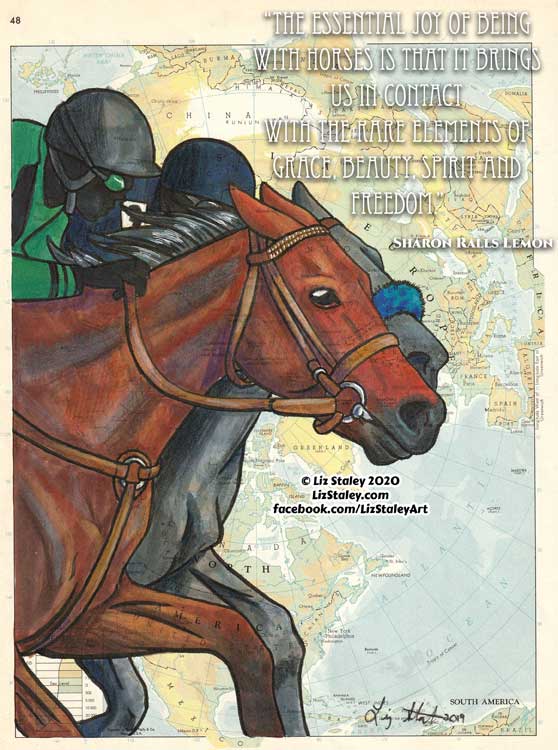 There are so many things I love about being with horses, but one of the best things is to just watch them. I love to see them move across the fields, free and full of grace.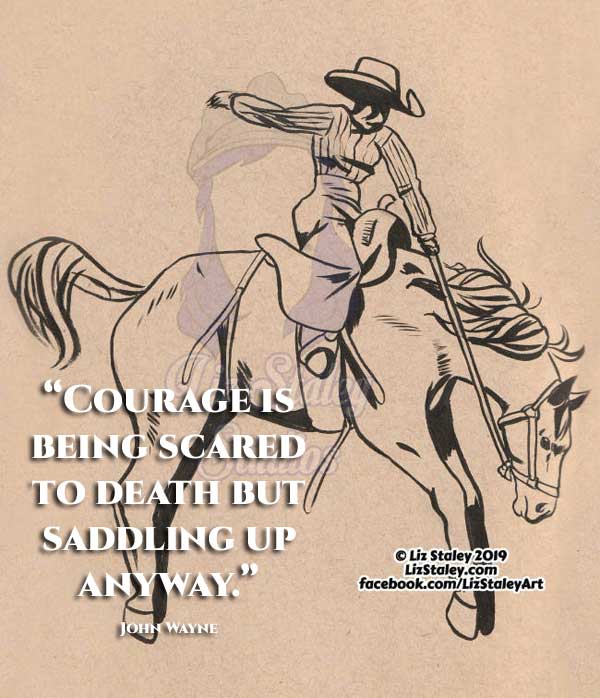 One of my favorite quotes of all time! Some days (especially right now with what's going on in the world!) I'm feeling so afraid. But real courage is continuing on despite the fear.
Is there anything better in life than the beautiful eyes of a horse? I don't think so.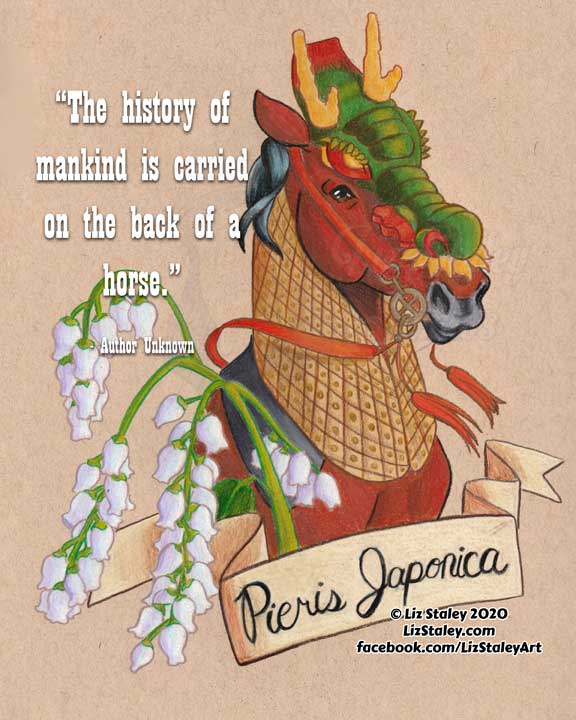 This is one of the quotes that I think of whenever I talk about my mission as an artist! Horses have been a part of all of human history and I am fascinated by their history. I hope that my art inspires others to learn about them too!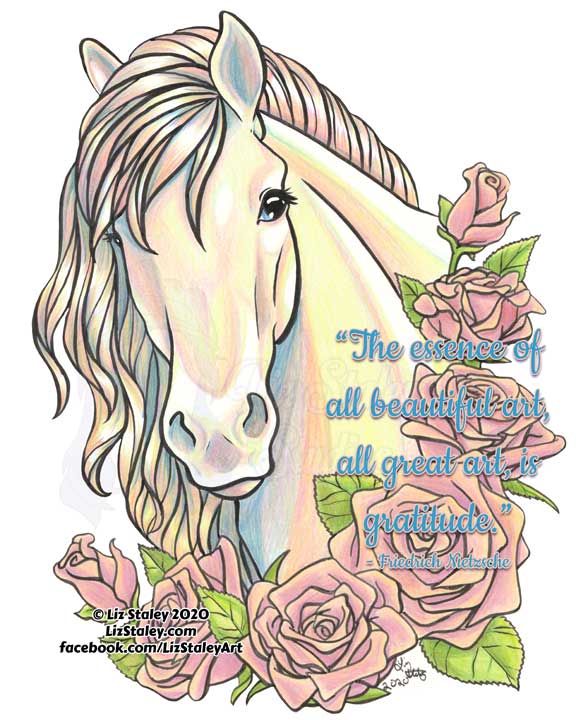 This quote really hits home for me these days. I am so, so grateful to all of the people who have purchased, shared, or commented on my art in the past two years. I wasn't sure what was going to happen when I started focusing on my horse art, and I couldn't have predicted at all where this would have taken me in my life.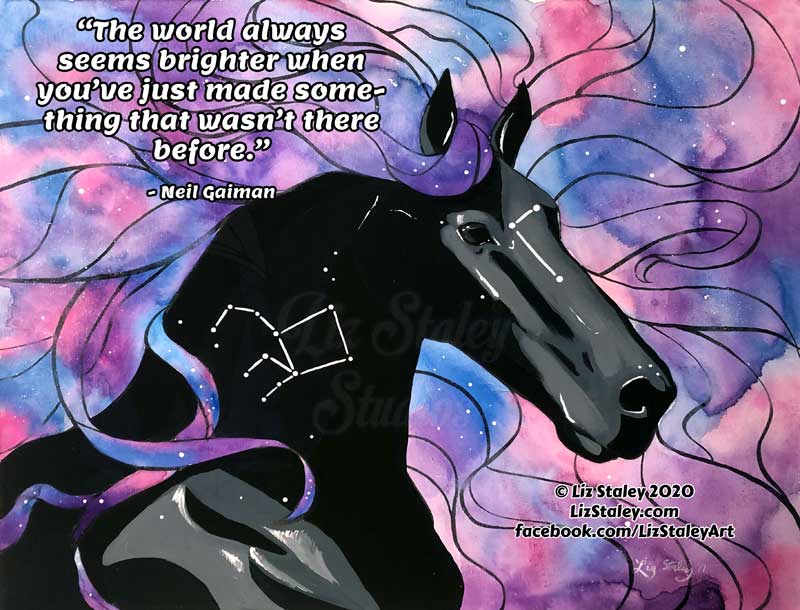 Neil Gaiman is just the best, and I really relate to this quote right now. I've been throwing myself into creating the past few weeks so I can try to bring some brightness to someone's day.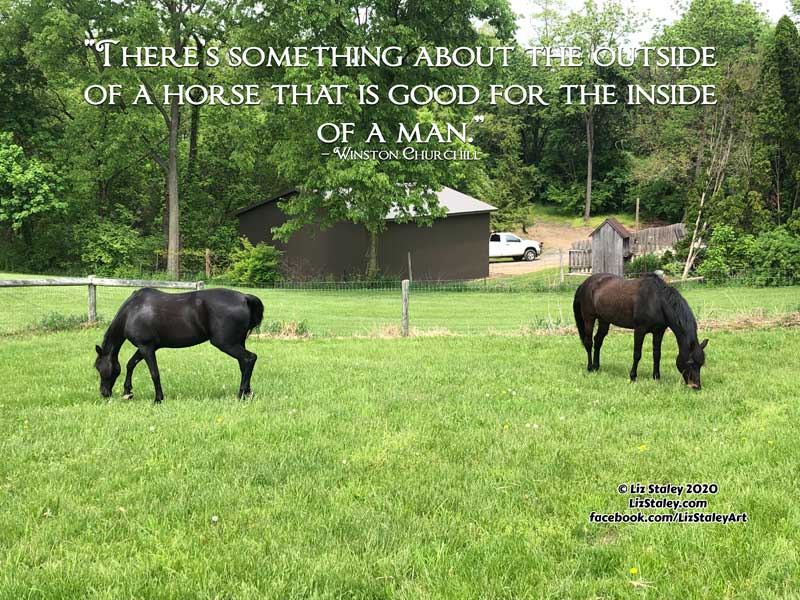 Is there any other horse quote more iconic than this one? Even just being in proximity to my horse can elevate my mood and make the world a better place. I just have to watch them out in the field, or pet and brush them, and the world seems like a better place.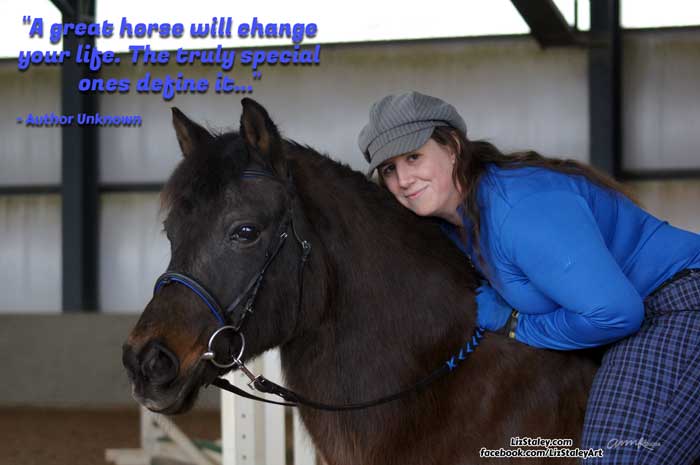 Glory has both changed my life and defined it.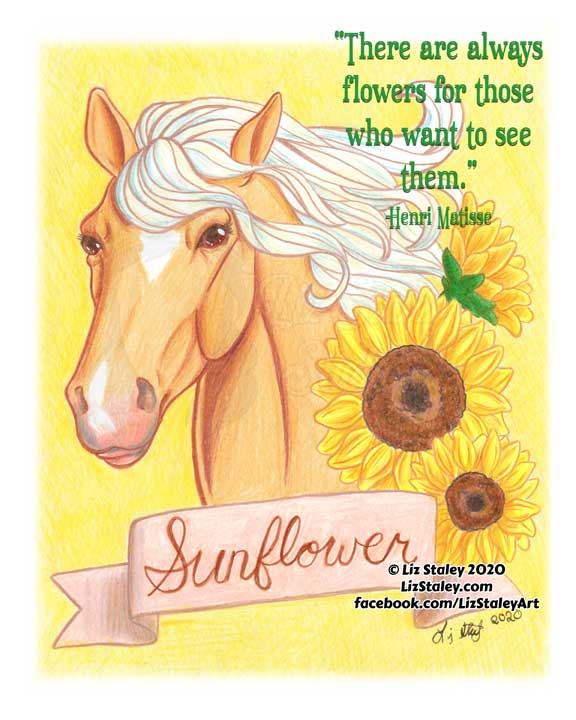 I finished this piece just yesterday because I wanted to work on something bright and sunny on a day that was gray and cold – and also because I think the world needs more sun right now! I'm so glad that I am working on this series of horses with medicinal plants right now because I can think about the healing that needs to happen in the world.
What is your favorite quote? Share it with me in the comments!