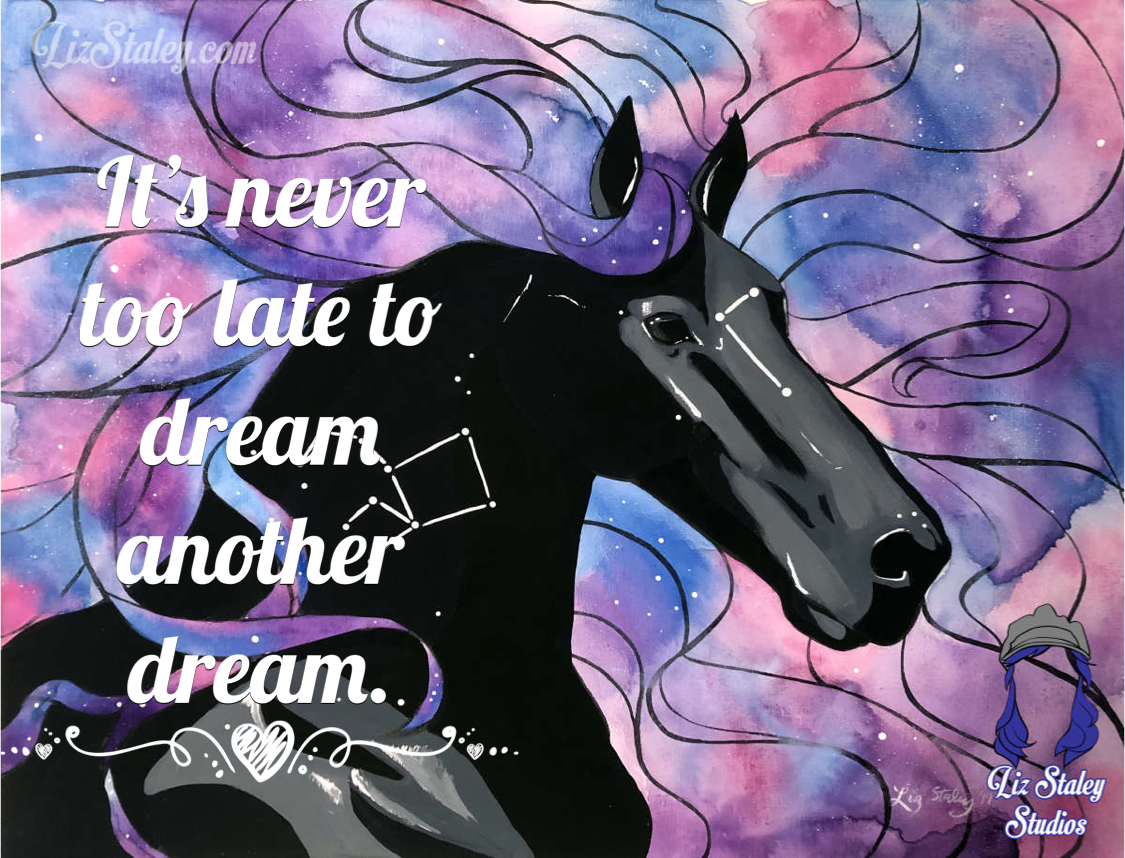 New years have an energy to them. They're a time to reflect on the year that's passed and to set goals for the year ahead. I don't really make resolutions, but I've been thinking about goals for my personal life, my horse life, and my art life for the past few months and I thought I'd like to share some of them here.
My Yearly Business Goals
Create more art pieces than last year

Grow my social media (Focusing on Facebook and Instagram)

Complete at least 12 custom commissions

Participate in 6 markets or fairs

Blog regularly on my web-site (which I've already started, but I'm hoping to turn it into a habit!)

Get a daily/weekly routine in place to maximize productivity
My Yearly Personal Goals
Make healthier diet decisions

Increase my water intake

Begin a regular exercise routine

Declutter and organize my space
My Yearly Horse Goals
Spend more quality time with my horse

Keep Glory healthy and happy

Go for a trail ride!
The other night I finally pulled the trigger on ordering the Powersheets planner, which I've been looking at and wanting to get for months now. Ordering it right at the end of 2019 isn't ideal, because I should have done the planning work before the new year began, but I finally had the money for it so I did it. I'm really excited to try this system out! I've tried a lot of planners and none of them have stuck for more than a few months, usually because life throws me a curveball or because the planner gets buried under junk on my desk (see above goal of trying to organize and declutter my space). But I'm hoping that this planner will help me break down my goals and help me achieve the things I really want to this year! I will probably do a review of the Powersheets after they arrive if I like them.
What system do you use to track and achieve your goals for the year? What goal are you most excited about achieving in 2020? Let me know in the comments!