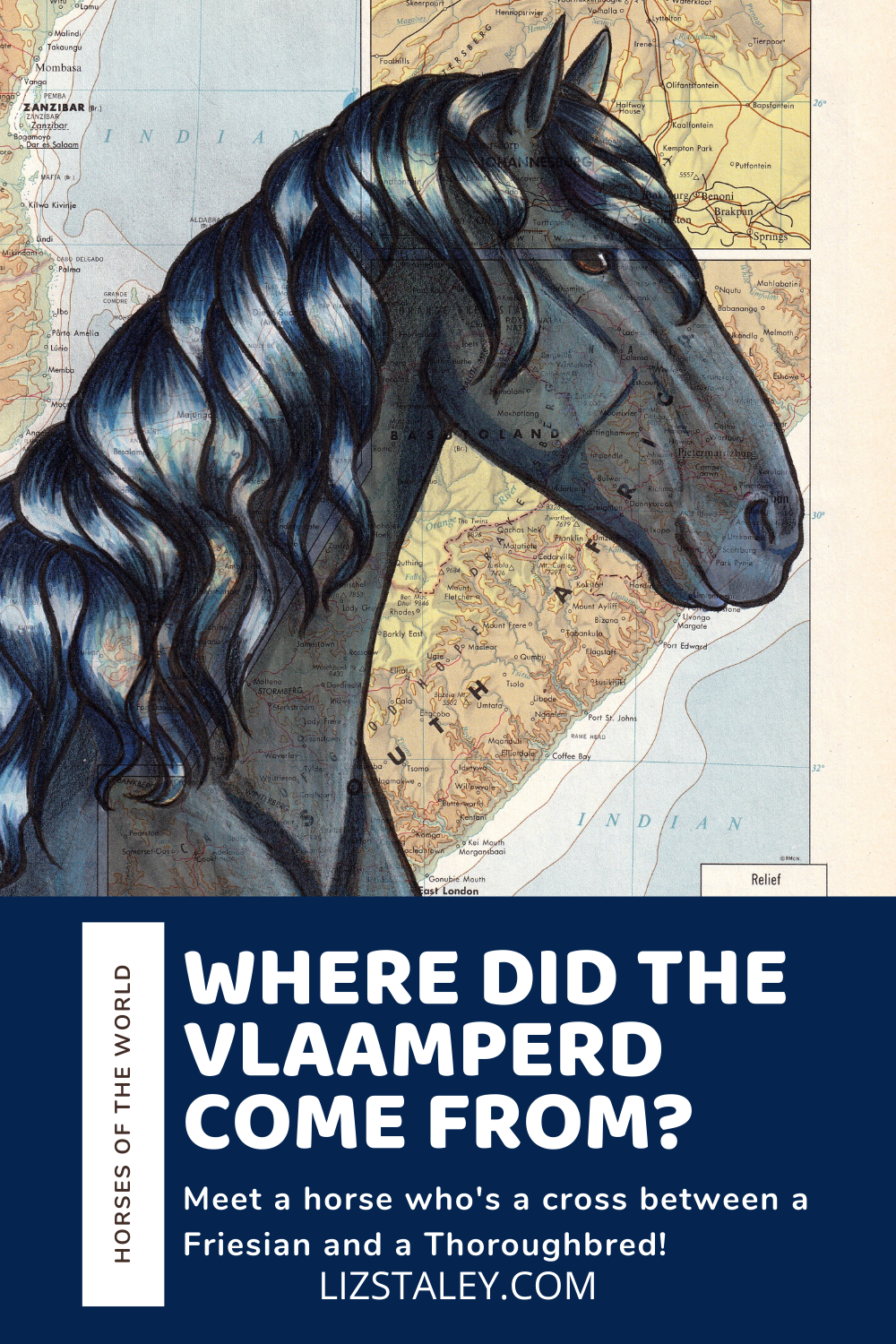 Lord Charles Somerset imported several Arabian and Thoroughbred stallions to South Africa in 1820. These stallions were bred to local mares, resulting in a riding horse called the Hantam horse or Cape horse. In the early 1900's, Friesian stallions were imported to South Africa and crossed with the Hantam mares. A few east Friesian, Hackney, Oldenburg, and Cleveland Bay stallions were also used to introduce new blood to the line as well. In the process, the Hantam breed became extinct and was replaced with a more powerful breed that was capable of riding as well as harness work.
While the Vlaamperd breed was in development, the Dutch banned the export of Friesians to try and control breeding of the horses. South Africans began importing Friesians from Antwerp in Belgium to evade the law. They started referring to the Friesians as "Vlaamse perde" or "Flemish horses", and this is where the name "Vlaamperd" came from.
The Vlaamperd averages between 14.2 and 15.2 hands, with an elegant and long-legged build. It is known for good motion, an easy disposition, and excellent driving ability. This makes the Vlaamperd a popular harness breed, driven singly or in teams of up to eight horses. They are also popular for riding, especially in dressage. The Friesian breeding gave the Vlaamperd a very dark color. All of the Vlaamperd stallions are black, though mares can be dark bay. Lighter colors are strictly prohibited and may not be used for breeding, as it is evidence of undesired crossbreeding.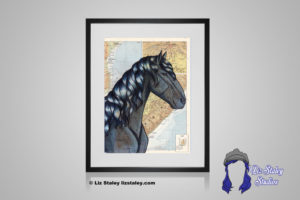 I LOVE Friesian horses (of course I do, because I love hairy horses) but at the time of this illustration, I didn't have the right map to do a Friesian. So instead, I found a look-alike breed from South Africa that most people have never heard of!
Have you ever heard of the Vlaamperd breed? Share this blog post with other horse lovers using the buttons below!