If you have an equestrian in your life, you might be wondering what to get them for Valentine's Day! Equestrians can be hard to shop for, because it seems that some of them have everything (and, more frustratingly, some of them need everything to be JUST THE RIGHT SHADE of their riding color!) but hopefully this list can give you an idea or two for the horsey person you love.
Note that this article has affiliate links that help support this blog. Clicking one of the links below and purchasing an item will give me a small percentage of the sale.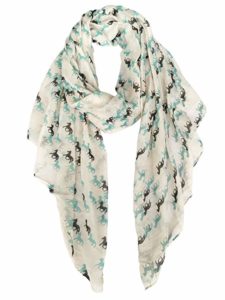 1. Fashion Scarf (with horse design, of course!) Any equestrian will appreciate something warm to wear since our sport puts us outside in the cold a good bit of the time. But how about a nice scarf to wear while we're not at the barn? So many of my clothes are "barn clothes" that I feel like I have nothing to wear when I want to dress up a bit, and I'm sure other equestrians feel the same way sometimes! This lovely fashion scarf has a delicate and subtle horse pattern in colors that would be easy to match to any outfit.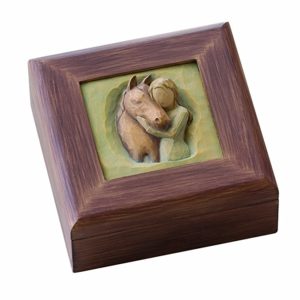 2. Hand-painted wooden memory box A memory box can be small enough for some tail hair and a few other tiny mementos, or large enough to put a halter, show ribbons, and horseshoes inside. This hand-painted memory box is made of willow and crafted by artist Susan Lordi. It includes a lovely sentiment on the inside and is big enough for a tail hair bracelet and a few other small items, such as jewelry or bridle charms. Would be a beautiful way to store jewelry and baubles or to fill with keepsakes of a cherished equine friend!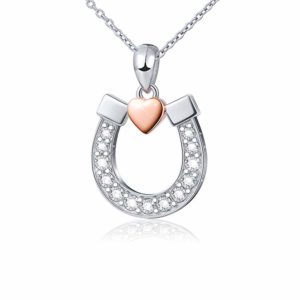 3. Sterling Silver Horseshoe Pendant with Rose Gold Heart Jewelry is almost always a good Valentine's Day gift, and this lovely sterling silver pendant is beautiful and horse themed! Rose Gold has become very popular in equestrian items in the past few years, and this pendant includes a little rose gold heart at the top of the horseshoe, making it a great way to show your love for the horse lover in your life.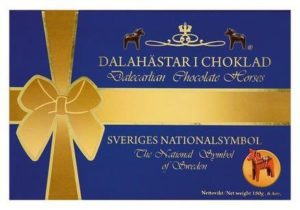 4. Swedish Chocolate Horses filled with assorted Truffle flavors Chocolate is a favorite for Valentine's day, and these little Swedish candies are shaped like horses. They come in various types and flavors, but the ones in the link are various truffle fillings. Yum!

5. Gift Horses Soy Candles With scents like "In the Tack Room" and "Rescues Love Peppermints", these candles will remind the horse lover of the barn, no matter where they're at! These candles are made in the U.S.A. and are high-quality soy wax. They are eco-friendly and non-toxic.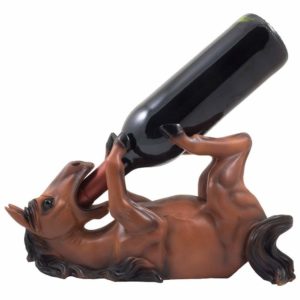 6. Horse Wine Bottle Holder I'm not a drinker, but I know a bunch of my fellow horseback riders are, so this one is for them! This fun and dynamic horse sculpture doubles as a wine bottle holder and is a definite conversation starter. Pair it with a bottle of your equestrian's favorite wine for a whole package gift!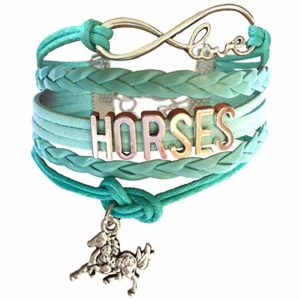 7. Love Horses Bracelet These cute bracelets are fashionable and they very blatantly say that the wearer loves horses. They come in a few different colors, so hopefully, you'll be able to match your equestrians riding outfit color! OR just get black. You probably can't go wrong with black!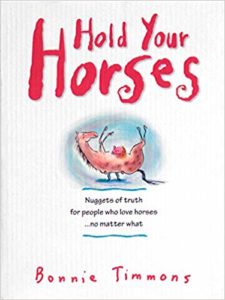 8. Hold Your Horses Book This book is full of humorous nuggets of wisdom that will touch the hearts of everyone, young and old, who loves horses! The author, Bonnie Timmons, is an award-winning illustrator who loves horses (and that makes me love her instantly!)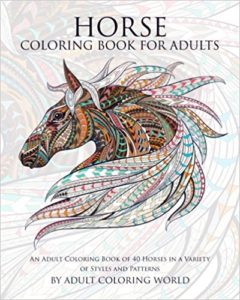 9. Horse Coloring Book Owning, riding, and working with horses can be really stressful. Coloring is a great way to deal with stress! And this coloring book has 40 horses to color, so you can de-stress from your horsey life by looking at drawings of horses. What could be better?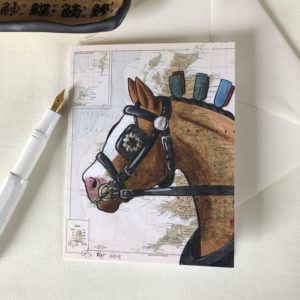 10. Horse Notecards Equestrians need to write notes to the barn manager, to their trainer, to the hay guy, and to the farrier. These notecards, drawn and sold by me, are perfect for any correspondence- not just ones related to your hooved best friend. With these cards, the equestrian in your life can send their letters in style! Comes in a set of 12 or 8, complete with envelopes.
I hope this list gave you some ideas for a great gift for the horse lover in your life. Share what you're getting your equestrian in the comments!